/
/
/
/
Adjustable Wall or Ceiling Mounted Pull Up Bar
Adjustable Wall or Ceiling Mounted Pull Up Bar
-
A highly adjustable wall mounted pull up bar with a superior grip bare steel bar.
In stock
Frequently Bought Together
This item:
Adjustable Wall or Ceiling Mounted Pull Up Bar
     SHIPS FROM CALGARY & TORONTO
     TRUSTED SINCE 2010
     EXCELLENT WARRANTY
   SHIPS FROM CALGARY & TORONTO
   TRUSTED SINCE 2010
   EXCELLENT WARRANTY
This highly adjustable wall mounted pull up bar will fit even
the strangest space requirements.
Adjustable Wall or Ceiling Mounted Pull Up Bar Benefits
The Bells of Steel wall mounted pull up bar can also be mounted on the ceiling for a vertical drop as well as directly to your wall and includes mounting hardware.
Our latest model includes 2 bar placement options, so you can adjust to your exact space needs as well as bare steel pull up bar,
which is considered the king of finishes both for grip and preventing callous tears.
In addition, you get 2 eyelet anchors, perfect for mounting our pulley attachment or other accessories too.
For bare steel products, we take extra precautions to reduce any oxidation/rusting while in storage and transit by coating the barbell in oil. That said, small rust spots may be visible when you receive them. We advise cleaning the bar with some simple green cleaner and a BBQ brush, then wiping dry with a microfiber cloth. Click here for a how-to video.
Specs
| | |
| --- | --- |
| Weight | 10kg/22lbs |
| Bar Diameter | 32mm |
| Bar Finish | Bare Steel |
| Frame Length | 850.9mm/33.5" |
| Frame Width | 1346.2mm/53" |
| Frame Height | 787.4mm/31" |
| Frame Finish | Black Powder Coat |
| Steel Gauge | 14-gauge |
| Max Capacity | 149.7kg/330lbs |
| Warranty | Limited Lifetime Warranty |
IMPORTANT: Warranty applies for structural welds. Bells of Steel is not responsible for the integrity of the installation. Seek advice from the appropriate professionals as to the structural strength of the wall you are assembling to. Failure to install correctly could result in injury!
Customer Reviews
Write a Review
Ask a Question
Filter Reviews:
garage
price
grip
dimensions
hands
weight
construction
problem
Pull ups
bolts
07/20/2022
Matthew d.

CA
Solid pullup bar, worth it for the price
Bought this bar for a small home climbing workout rig since the dimensions fit with what I already build. For the price you really wont beat this one, all the others I was looking at were at least double the prince for no real difference. Only QoL things I'd say is that when tightening down the 2 top bolts that hold the bar in place, its pretty easy to slide the socket all the way over both the bolt and the welded nut which stops you from tightening it. The bar is pretty slick, so maybe a textured one would be nice but people can always tape it so its not a bit deal.
07/20/2022
Bells of Steel
Hey Matthew, Thank you for the review and a textured bar is a great idea, I'll pass this along to our product development team to see it it is something we can do in the future! Enjoy the gainz! Yours in strength, William
03/22/2022
Anonymous

CA
Solid bar!
Love this bar. It's a beast of a pull-up bar. I installed it easily in my garage and got to work immediately. It also has metal loops that you can attach pulleys to on the sides or a TRX system. Stop thinking and buy it.
03/23/2022
Bells of Steel
Thank you for the amazing review! I personally love that it comes with hooks to easily attach accessories to as well. Enjoy the pull up gainz! -Belll of Steel
02/27/2022
Amanda K.

CA
Awesome Mounted PU Bar
Was definitely definitely hesitant at first using a wall mounted bar for the first time, thinking it would just rip right off. It's super sturdy, no more hesitation in abusing the bar to the max. It's wide enough for all shapes and sizes and can hold a heavy amount of weight. Definitely recommend, 11/10!
03/18/2022
Bells of Steel
This pull-up bar is very sturdy and will get those arms working to their full potential. Our hanging ab straps is another great accessory to hang from it to get the best ab workout of your life! We appreciate the feedback! Happy lifting! Erica and the B.o.S Crew!
01/29/2022
Jonathan B.

CA
Good solid pull up bar
I like the pull up bar. It's solid; grippy. The only reason I dropped a star is because the bar spins a bit when I attempt a false grip. I have considered drilling a hole where the screws go but don't want to weaken the bar.
05/19/2022
Bells of Steel
Hey Jonathan, Thank you for your amazing review! The pull up bar does have a ton of grip. You should be able to tighten the bar down with the bolts that go in the holes on the ends and this should not spin at all. If you drill thru the bar I do not see this being an issue but the original hardware should work just fine. Let us know if you ever have any issues. Happy Lifting, Andrew and the B.o.S. Crew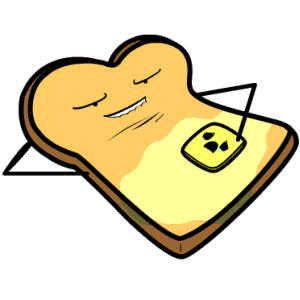 CL
01/25/2022
Colten L.

CA
Works great
Solid construction and there are no noticeable defects or differences between the two pieces. Including lags is a nice touch, although unfortunately I installed into a fully finished wall w/ wood studs so I still had to buy my hardware. I ended up running four 2x6's over my drywall and screwing each into 3 studs using 6 screws per board. The pull up bar is then mounted with wood lags into the 2x6's. I opted to use 2x6's instead of plywood because it is sturdier and also gives me a nice toe hold for some ring work. The downside is that you probably won't find perfectly straight 2x6's, so they might creak a tiny bit. If I did it again I'd probably just use plywood and attach extra blocks for toe holds if needed. My only complaint is that I definitely prefer knurled bars, but it's not a big deal and given the price difference I'd pick this product every time.
02/02/2022
Bells of Steel
Hi Colten, Thanks the review! Glad you were able to figure out how to install the adjustable wall pull up bar on your wall securely. It's a solid bar and you get 2 eyelet anchors, perfect for mounting our pulley attachment or other accessories too. Great versatile bar and hope you enjoy it! Thanks again for the review! Irene and the B.o.S. Crew